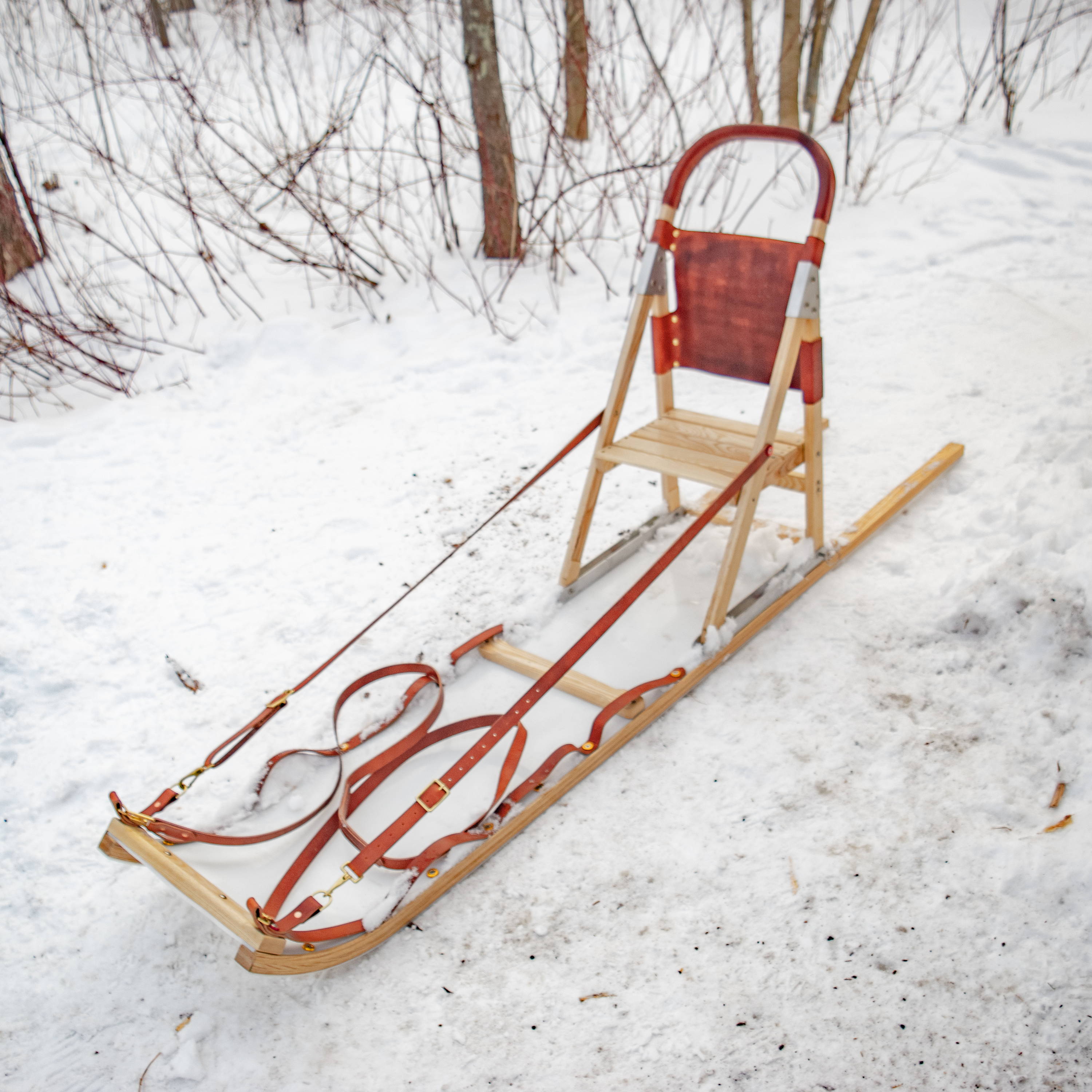 Chip: "hey Jenny I booked a couple nights in February at that Lake Superior yurt, its like a mile hike in though"
Jenny: "It's good we have that plastic cargo sled we bought for the island trip last winter"
Chip: ".... Or i could spend weeks researching kick-sleds, and a dog sleds and spend a bunch of time designing and building our own hybrid kick-and-cargo sled..."
Jenny: *supportive silence*
Ash, leather, and plastic come together in this hybrid sled design that can haul kids, cargo or a passenger though the snow to enjoy winter adventures. Laminated ash runner with a uhmw plastic base provide a fast and durable running surface and support a hdpe plastic cargo/passenger deck. the rear seat can base can be folded down for cargo or kids two small for the chair height, and the the whole rear handle/chair assembly folds flat for easy storage and transport.