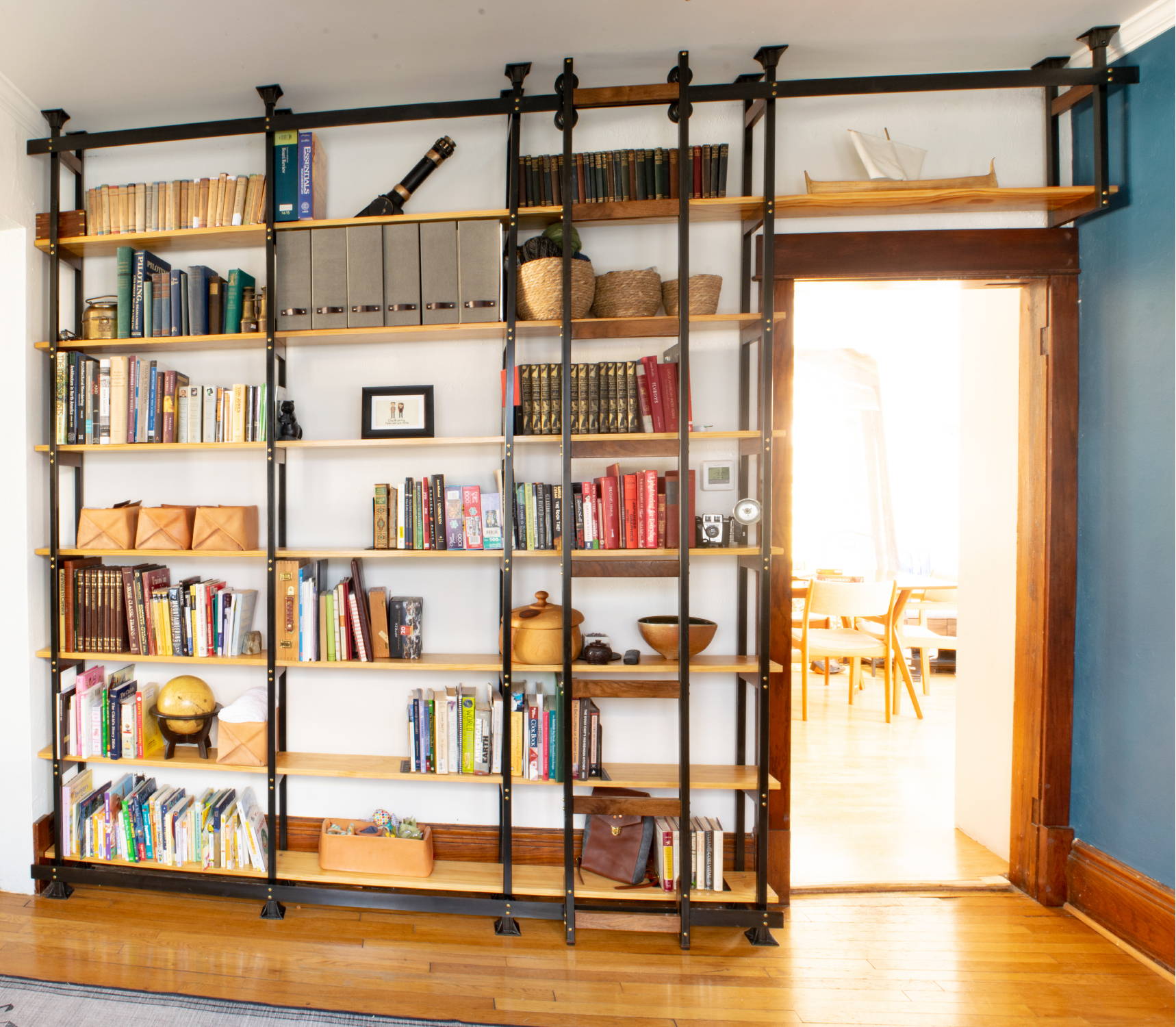 Who hasn't wanted to have a library wall with rolling ladder in their house? Last summer I took that from a dream to a reality in what we are now calling our library room.
I wanted to include elements of modern design while keeping with the feel of our 1915 craftsmen home. Steel uprights give a modern feel while black walnut supports and pine shelves tie into the warm flooring and dark trim in the house. The design uses both flat-pack and modular assembly techniques to allow it to be customized to different spaces. While We decided to keep it as open book shelves, the design allows the shelf supports to be replaces with solid sides and cupboard doors for closed storage options.
The ladder wheels ride on an internal spring loaded mount so when someone steps up onto the ladder the the bottom contacts the floor for added support and to keep it form rolling while being used.  
The project started with a google sketchup 3D model before I fabricated the components, finished the steel and wood and assembled the shelves.
librarywall from steven addington on Vimeo.